Looking for the BEST gift ideas for girls who love to travel? Holidays, birthdays, and occasions are constantly sneaking up on us, so it is always a good time to think about what to get that special girl who seems like she is always on the go to her next adventure!
Are you in a rut trying to decide what gift to get? Here are 22 things every girl who loves to travel needs! This is the ultimate guide of gifts that she is bound to love.
22 Gift Ideas for Girls Who Love to Travel
The following content may contain affiliate links. When you make a purchase using these links, I receive a commission at no extra cost to you. Thank you for supporting this website.
1. SLEEPING MASK
This makes the perfect gift for the girl who loves to travel as it conveniently fits into a personal item on airplanes. For long red eye flights, an eye mask is must so that you can sleep a little bit. This satin mask is gentle on the skin and helps keep wrinkles away too.
2. SUITCASE SET
A versatile suit case set is what everybody needs when they are on the go. It is great to have different sized suitcases to choose from so you have options to pack light or to be extra-prepared. Your special someone is going to love a new, hard-sided luggage set as it will meet all of their travel needs.
3. PORTABLE CHARGER
I hate to travel without a back up battery for my electronics. A portable charger is so handy for someone who is constantly on the go, and it is sure to get lots of use. The ANKER charger can keep your iPhone charged seven times so there is no need to worry about a dead phone! I cannot recommend a product like this enough.
4. GO PRO HERO 11 ACTION CAMERA
The Go Pro Hero 11 is perfect for every girl's wanderlust adventures! This camera has hyper smooth stabilization, as well as high quality photo and video capabilities. It is perfect for any travel video or for capturing action shots. I highly recommend gifting someone an action camera for their travel adventures! They are sure to love it.
5. PACKING CUBES
Packing Cubes are a great addition to one's luggage set. They are extremely helpful when it comes to organizing and maximizing space in one's suitcase. These BAGAIL packing cubes help to separate your different clothes with the various sizes.
6. TOILETRY BAG
This toiletry bag is a perfect addition to someone's luggage. It helps one to organize all of their liquids, dental care products, makeup products, and more. This particular toiletry organizer features many compartments and it even has a hanger, allowing one to easily hang it on a towel rack or counter for easy access of all its contents.
7. AIRPODS MAX
The Apple Airpods Max Over the Ear Headphones are both very comfortable and noise cancelling which makes them perfect for long flights. These will help any girl watch a movie comfortably. Not only that, they are great for daily life as well, whether that be while working in the house or planning your next vacay!
8. PASSPORT HOLDER
Want an inexpensive gift for your friend or family member? Perhaps you are looking for a stocking stuffer? A passport holder is a great, useful gift that someone who travels frequently is sure to use.
9. CAMERA BAG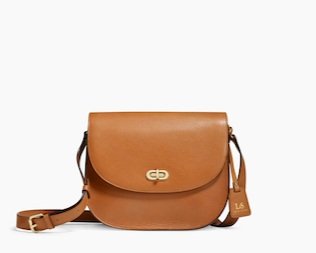 Designed specifically to fit and protect a DSLR camera, this leather crossbody bag is the perfect camera accessory for fashionable travel photographers! This Lo & Sons bag has many compartments to store a camera and lens, as well as a discreet compartment to safely store valuable travel essentials such as your ID or passport.
10. SMART PHONE PHOTO PRINTER
This HP Instant Photo Printer allows you to print photos straight from your smart phone! I recommend this product so that people can have their travel memories printed and displayed. Help that lady in your life commemorate all of her amazing adventures in this way.
11. POLAROID CAMERA
With this Fuji Film camera, you can print square images that are one of a kind. Gifting a polaroid camera will allow that travel girl in your life to keep memories forever and have images that are scrapbook ready. This camera makes picture taking so much fun!
12. CAMERA BACKPACK
The Brevite Jumper backpack is the perfect way to store camera gear on adventures. With enough compartments to store a lens case, computer, tripod, and more, this stylish backpack is very functional and discreet. It even comes with a luggage pass through strap so it can comfortably fit on a suitcase.
13. OVERSIZED CARDIGAN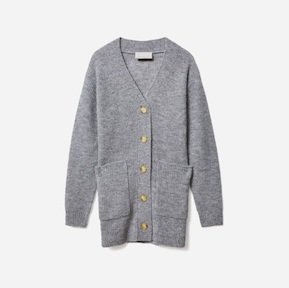 An oversized cardigan is great for long airplane rides as they can be cozy and warm during flights with chilly air. This Everlane Oversized Alpaca Cardigan is made of light and airy alpaca yarn, and its extra-long length and pairs perfectly with leggings or jeans.
---
14. JEWELRY STORAGE
Loose jewelry is very insecure in one's suitcase. That is why having a jewelry organizer is essential! This BAGSMART Travel Organizer is a great gift for your special lady. It has five compartments for rings, earrings, and necklaces.
15. LEGGINGS
In my opinion, you can't have too many pairs of leggings, especially high-quality ones such as these Lululemon leggings. Your loved one is probably going to wear leggings a lot on roadtrips and flights since they are both comfortable and trendy. You can't go wrong by buying leggings as a gift!
16. DIGITAL PICTURE FRAME
It is so easy to have so many travel photos that you can't decide which ones to print out! This Anna Bella digital picture frame makes it easy to display many photos at once. With its smart cloud and touch screen capability, one can easily upload photos from their phone directly to this frame. I'm sure it will make your special lady very happy!
17. COMPRESSION SOCKS
Compression socks make a great stocking stuffer or inexpensive gift. They promote circulation for those sitting for long periods of time such as during a road trip or long flight. These Cherokee Compression Socks are the most comfortable to wear in my opinion, and they are not too thick either. I highly recommend them.
18. APPLE WATCH
The Apple Watch is a great gift for your travel-loving lady! It comes with so many features, one of which is uploading a boarding pass to the Apple Wallet, making it easily accessible while boarding. Not to mention, it has many health features such as the ECG, crash detection, sleep monitor, and more.
19. DRONE
The new DJI Mini 3 Pro drone is the ultimate traveler gift! It helps you capture gorgeous, aerial shots with amazing quality. The ultraportable DJI features high-end flight performance and functionality — and it is compact, so can easily fit in a gear backpack or day bag.
20. KINDLE
The Kindle is very light-weight and compact, so it easily fits into carry-on luggage or a personal bag. It even has an adjustable warm light to make reading in the dark easier. Your special lady will love this for long flights!
21. BELT BAG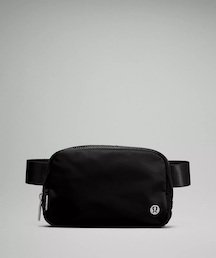 A belt bag, otherwise known as a fanny pack, is both trendy and functional for travel. One can easily store their phone, ID, and boarding pass for quick access while going through TSA. This Lululemon Belt Bag is very popular right now, and your traveling girl will love it!
22. IPAD
As a travel girl myself, I absolutely love my iPad! It is perfect for downloading movies, books, and other forms of entertainment for long flights. Additionally, one can get some computer work done by adding keyboard attachments. I highly recommend gifting the latest iPad for your travel lover!
Wrapping Up
That concludes my list of amazing gifts for girls who love to travel! I hope this list is helpful for you as you find the perfect gift for that travel lover in your life!