The following content may contain affiliate links. When you make a purchase using these links, I receive a commission at no extra cost to you. Thank you for supporting this website.
Are you looking for gifts dancers love? Finding a gift for a loved-one is hard! If you have a loved-one who is a dancer, this article will give you some ideas. Here is your guide to what to give a dancer for Christmas, birthdays, and other special occasions. This guide easily gives you options based on your budget of $20, $50, $100, $200, and $300.
THE ULTIMATE LIST OF GIFTS DANCERS LOVE
GIFTS UNDER $20:
1. RESISTANCE BANDS
Resistance bands are used by dancers for strength and flexibility exercises. These low cost bands make a great stocking stuffer!
2. EPSOM SALTS
This is great for sore muscles! Epsom salts are easily added to one's bathtub for a warm, aromatic, relaxing bath. As dancers are physically active and exercise a lot, they may have sore, aching muscles. Epsom salts are a nice remedy for soreness!
3. TURN BOARD OR DISC
This pirouette disc is helpful for dancers in their at-home practice. This lets one to turn without needing a professional dancing floor. Your dancer is sure to appreciate this gift!
4. TIGHTS
Every dancer needs tights! These are an essential for dancers and one cannot have too many! Your dancer is bound to use these Bloch tights very often. They also make a great stocking stuffer during the holidays. They come in many colors.
5. MAGNETIC BOBBY PIN HOLDER
Bobby pins are known to grow legs and walk away, or so it seems! This magnetic bobby pin holder makes it easy to keep pins organized and in place. You can even easily use this magnet to pick up bobby pins quickly. This is a great, practical gift for dancers and also makes a good stocking stuffer.
6. POINTE SHOE RIBBON AND SEWING KIT
Do you have a ballet dancer in your life you need to buy a gift for? Consider buying them this sewing kit and ribbons for their pointe shoes! This is an inexpensive gift if you are sticking to a particular budget, and it also makes a great stocking stuffer.
GIFTS UNDER $50:
1. YOGA BLOCK(S)
The Lululemon Yoga Block is a great gift for any dancer, yogi, or mobility enthusiast. These help dancers to deepen their stretch or modify flexibility drills to achieve their goals.
2. FOAM ROLLER
This Trigger Point foam roller is complete with grooves to really dig deep into sore muscles. This is great for dancers to roll out sore calves from completing a lot of releves, or to help relieve sore muscles after strength training.
3. ANKLE WEIGHTS
I love ankle weights to strengthen legs, get higher jumps, and become a more athletic dancer! These ankle weights by Sportneer are adjustable in weight and they come in different colors. These are a great gift for any dancer who is serious about getting stronger.
4. MASSAGE BALLS
These massage balls by Lululemon make a great stocking stuffer or stand-alone gift. It comes with a large ball for big muscles such as the hamstrings, medium ball for slightly smaller muscles such as arms, and a small ball for tiny muscles such as the feet. Dancers love to roll out their feet, and they will love this one!
5. WARM-UP BOOTIES
Warm-up booties keep feet warm without the need to remove one's ballet shoes. These Bloch Warm-Up Booties are cozy, soft, and come in many colors. Dancers use these world wide. Your special dancer will love these!
6. WATER BOTTLE
Get your dancer a practical gift such as a water bottle! Hydro Flasks are really popular right now as they insulate liquids to keep their cold temperature and are easy to carry with its handle.
GIFTS UNDER $100:
1. HOME BARRE
For at-home dance practice, you can't go wrong with gifting your loved one with a barre for the house! This home barre is about $79 and it is very lightweight and easy to assemble. Your dancer will greatly appreciate this!
2. WARM-UPS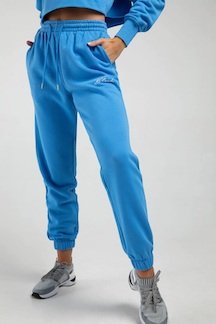 Get your dancer some Bloch Warm-Ups for her to wear to and from the barre! These sweat pants come in many colors and they make a matching cropped crewneck to match! These are just so cute and they will be loved.
3. DANCE WEAR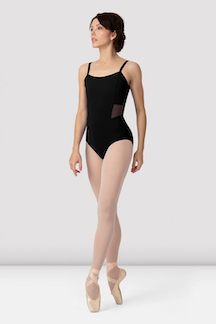 Dance wear such as leotards, tops, skirts and shorts make for good gifts. They will be worn for rehearsals and classes. Your dancer will love a new leotard or accessory.
4. TOTE BAG
This Lululemon tote bag is a large enough to hold some dance shoes and a water bottle – as well as other dance essentials such as a comb or hairspray! This would be a great, practical gift. It could also be used to stuff other gifts inside of it!
GIFTS UNDER $200:
1. UGG BOOTS
UGG boots are trendy and cozy for walking to and from dance classes or rehearsals. They are easy to slip on and off. Your loved one will love these! Not only can dancers wear UGG boots to rehearsal, they are versatile and can be used for everyday wear.
2. BIRKENSTOCKS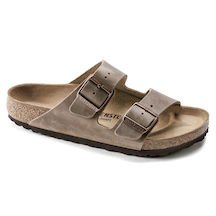 Birkenstocks are very orthotic, trendy, and easy to slide on and off for dance classes! Your dancer will love these. The Arizona Birkenstocks are my personal favorite, as I find them both comfortable and stylish!
3. LEGGINGS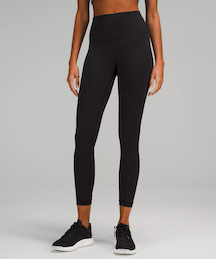 In my opinion, the Lululemon Wunder Train leggings are the best leggings for movement and breaking a sweat which is why dancers love these. They are extremely high-quality so they last a long time. I really recommend this product!
GIFTS UNDER $300
1. PORTABLE DANCER FLOOR
A portable dance floor allows your loved one to practice dance from anywhere! This Dot2dance Marley dance floor is stable and multi-use. One side is a black turning floor, and the flip side is a tap floor.
2. FOOT MASSAGER
Dancers spends a lot of time strengthening their feet and ankles. Those sore muscles could use some TLC. This highly-reviewed foot massager kneads muscles as well as applies heat therapy for a therapeutic foot massage.
This article was all about gifts dancers love.
I hope this list helps you find the perfect gift for your dancing queen! You are sure to pick the best options of this huge list of gifts dancers love.