Want to know the best tips to stay in shape while traveling?
You have been working very hard on your fitness and you have achieved so much, so you definitely deserve a vacation. Perhaps you have a lot of physical goals in mind, each of which requires consistent training, so you feel like you can't afford a day off while you are out of town. It is worrisome to think that taking a vacation could derail all of your progress. For example, perhaps you have been training for weeks for an upcoming 5k and this trip is coming at a crucial time in your training regime. Maybe you are an athlete with an important sporting event coming up, therefore you must stay in good shape. Possibly, you came upon this article because you are a frequent traveler and it is difficult to stay fit or justify a gym membership since you are always on the road. You deserve to have fun on vacation, and to stay fit while traveling. Understandably, you don't want to regress back into old habits.
There are so many ways to stay in shape during travel. These are just some of my top tips for staying in shape while on the road.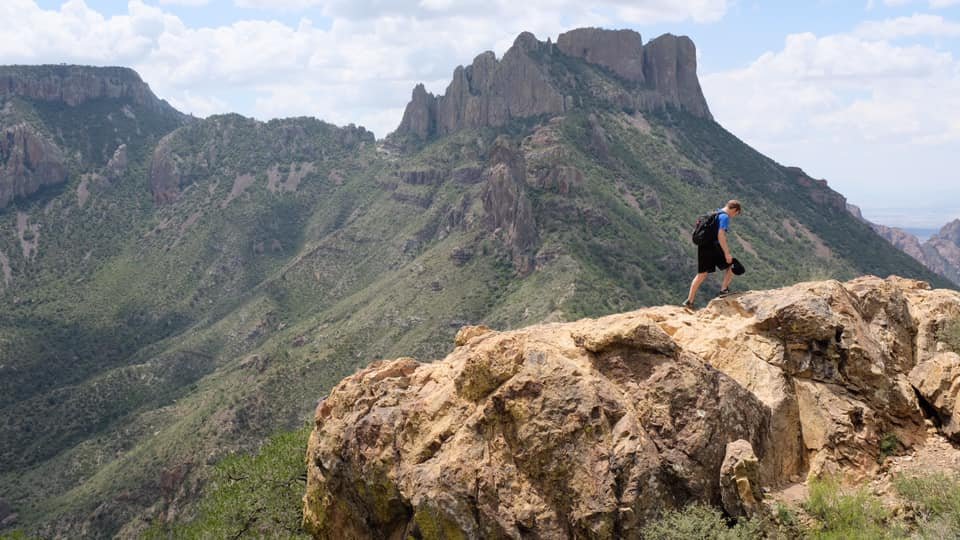 The following content may contain affiliate links. When you make a purchase using these links, I receive a commission at no extra cost to you. Thank you for supporting this website.
10 Fool Proof Tips to Stay in Shape While Traveling
1. DO SOMETHING THAT'S ACTIVE
Who says you can't have your cake and eat it too? In other words, who says you can't have fun while maintaining your level of fitness at the same time? You can always do excursions that keep you both physically active and help to enjoy the moment of vacation.
Depending on your destination, you can go on a hike, swim in the outdoors, or ski. I personally love traveling to national parks with lots of hikes that are both physically exerting and fun. When I am near the ocean, I enjoy swimming or surfing at a the beach, which burns tons of calories.
If you're exploring a new city, consider going for a walk around town. Opt out of taking the Uber and get your steps in instead. Perhaps you can explore a museum for a few hours where you are sure to be on your feet for an extended duration.
Invest in doing an adventure sport such as rock climbing or snow boarding. Not only are these good for those seeking an adrenaline rush, they are also great for burning calories.
2. GO TO THE HOTEL GYM
Staying in shape is in style nowadays. Many hotels have gyms for their guests to utilize. If you are very motivated to meet your health and fitness goals, carve out some time for a workout at the gym. Even if you have time to run for 20 minutes on the treadmill, or do a 30 minute weight lifting session, everything helps to keep the habit of exercise in your body.
3. DO A YOUTUBE WORKOUT
No hotel gym? No problem! In our digital world, there are so many free resources on the internet for at-home workouts. Many of them do no require any equipment. All you need is a phone, laptop, or tablet with solid internet connection, and a little bit of space to move around.
There are so many things you can learn from Youtube, sometimes you don't even need to pay for classes. I love to do pilates videos, yoga videos, and HIIT workouts.
Some of my favorite YouTube channels in the fitness world include, Move With Nicole, POPSUGAR Fitness, and Pamela Reif. For yoga and stretching, I recommend Mady Morrison. This is not an exhaustive list, as there are so many other Youtube channels out there to find something that suits your needs.
4. JOIN LOCAL FITNESS CLASSES
There are countless gyms all over the world. From Crossfit, to dance, to rock climbing, to aerial acrobatics, so many gyms and studios are bound to offer a class that suits your interests. Wherever your destination is, check out Google, ClassPass, or Mindbody for what classes are offered in the area. Not only is this a great way to stay in shape, but it's also a travel experience in itself. It's another great way to meet new people in the place you are visiting who are like minded with similar interests.
5. DO HIGH-INTENSITY, SHORT-LENGTH WORKOUT ROUTINES
When you're on a trip, you're going to be very busy! Therefore, don't waste your vacation time on too much exercise that is holding you back from enjoying your visit. You can achieve just as much if not more calorie burn in less time by doing intense, shorter workouts. HIIT workouts burn more calories than cardio both during and after exercising. This is called the afterburn effect, or excess post-exercise oxygen consumption (EPOC) effect. Studies show that HIIT workouts cause your body to burn more calories for several hours after you finish your workout. This means it takes less time to have a lot of benefits.
6. BUY GROCERIES INSTEAD OF EATING OUT
Restaurant food can pack a lot of calories. Buying groceries will allow you to eat food you cooked yourself and know exactly what is in your meal. Not to mention, you can save a lot of money on dining at restaurants. I personally have always enjoyed going to grocery stores in other countries because I find it so interesting to see what kinds of foods they sell, and what they call things in their specific language. All that is to say, a trip to the grocery store itself is a travel experience!
7. INVEST IN FITNESS APPS OR E-BOOKS
If you can't go to a gym, take the gym to you. There are lots of apps and e-books that offer fitness regimes for many levels of experience. Many of them do not require extensive gym equipment. These are great for those who travel frequently to have a routine and stick to it. My personal favorite e-books are Sweat it to Shred It, and High Intensity with Kayla. They are easy to follow and will be sure to help you break a sweat in a short amount of time.
8. STRENGTH TRAIN WITH YOUR OWN BODY WEIGHT
There are a lot of ways to strengthen your body without weights. All you need is your body and an area in which to move around. As mentioned above, there are a lot of resources online to show you what kind of workout to do. Some of my favorite body weight exercises include push-ups, squats, and lunges, but there are countless others.
9. PUT A WORKOUT INTO YOUR ITINERARY
Living an active lifestyle comes naturally to many, but whenever you are traveling, it takes intentional dedication to stay fit. Set a timeframe for your workout session and stick to your schedule.
10. JUST GO WITH THE FLOW AND HAVE A GOOD TRIP!
Traveling can be stressful enough as it is with long flights, long drives, booking hotels, and everything else. Exercise should relieve your stress, not increase it. So if you're feeling stressed about staying fit, just take it easy and don't sweat it (literally).
Everybody needs rest. Your vacation is your perfect time to rest from your busy life at home, and to just enjoy life without over analyzing your fitness regime. One to two weeks off won't effect your strength as much as you might think. Once you return home to your usual routine, you can just pick up where you left off.
FITNESS EQUIPMENT YOU CAN TAKE ON TRIPS
Another one of many tips to stay in shape while traveling includes investing in fitness equipment you can travel with. Light weight and portable fitness equipment may be of interest to someone who wants the highest quality, gym-worthy workout all while on the road. These items are some of my favorite workout essentials and they don't take up much room in your luggage:
1. RESISTANCE BANDS
These are cheap, compact, and have a lot of creative ways to help you stay in shape. They can be used for strength training as well as yoga and stretching. As a dancer, I love to use these to strengthen my feet and get a deeper stretch.
2. HANDSTAND BLOCKS
These are great for yogis, gymnasts, and dancers. They are smaller than a typical yoga block but can be used for similar purposes. I use handstand blocks while stretching all the time, and these help with handstand training as well by putting less strain on the wrists.
3. ANKLE WEIGHTS
Ankle weights simply add more resistance to body weight workouts. These are great additions to workouts that involve pilates style leg lifts and donkey kicks.
4. JUMP ROPE
This low-cost, light-weight, compact item easily fits in a small bag and is great for cardio. Jump roping, or rope skipping, can burn up to 15 to 20 calories every minute. In just 15 minutes only, one can easily burn 200 to 300 calories. As compared to running, jump roping can help you burn 25% more calories per minute.
5. RUNNING SHOES
Lace up your sneaks and go! Running is one of the cheapest workouts. It is good cardio and one way to take in the scenery when you are out in a new city or place. My favorite running shoes are by Brooks and HOKAs.
6. CORE SLIDERS
Core sliders are a creative piece of equipment great for ab strength. I like to use these for mountain climbers, slider knee tucks, and slider arm circles. Check out some interesting ways to use a core slider here.
7. BOOTY BANDS
Booty bands can be used for a workout in the hotel room or at the hotel gym. They add resistance to your glutes and you can use them creatively for strengthening and increasing range of motion in your upper body.
This article was all about tips to stay in shape while traveling.
Exercise should relieve our stress and help make the travel experience more enjoyable. I hope these tips will help you stay fit while on the go, and that you will be happier and healthier as a result.