Want to know the best workout essentials for beginners that will help you along your fitness journey? This article will discuss 11 fitness products that are useful for beginners as you continue developing your exercise routine.
If you are new to the gym or a fitness regime, you may be wondering where to start. If you're like me, you are researching all of the workout essentials for beginners to make sure you are fully prepared to hit the gym.
This post will discuss everything you need as a beginner to get started on your fitness journey such as gear, clothes, and equipment.
THE POST IS ALL ABOUT WORKOUT ESSENTIALS FOR BEGINNERS.
1. WATER BOTTLE
Bringing a water bottle to the gym is one of many workout essentials because it is very important to stay hydrated. According to the U.S. National Academies of Sciences, Engineering, and Medicine, women need 11.5 cups of water per day.
I really like the Yeti Water Bottle because it insulates liquid extremely well, and it has a handle which I didn't know I needed until I used it myself because it is so easy to carry around.
Additionally, the bottle is made of stainless steal making it very durable and it comes in a lot of fun colors!
This bottle in particular has a "Chug Cap" which lives up to its name. The cap is easily drinkable, so you can steal a sip and get back to your workout without wasting much time.
2. GYM CLOTHES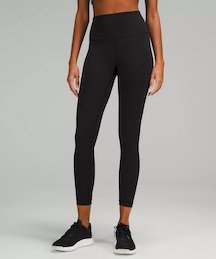 Click Here To Buy Leggings From Lululemon
Click Here To Buy Shorts From Lululemon
Having proper gym clothes is so important for a successful exercise session. Leggings and/or shorts (depending on the activity and season) are two workout essentials for beginners.
Overall, Lululemon is the best athletic brand I can find because it is such good qualtiy and will last a long time. I personally think the Wunder Train High-Rise Leggings from Lululemon are some the highest quality leggings around. I personally love to exercise in leggings because I feel that they are more modest and cover my inner thighs very well.
For hot summer days or if I am running outdoors, I love to wear running shorts. These Hotty Hot Low-Rise Lined Short by Lululemon are my current favorite shorts. I think they are so cute as they flatter the leg and booty, and they have a lining inside for extra modesty.
3. SPORTS BRA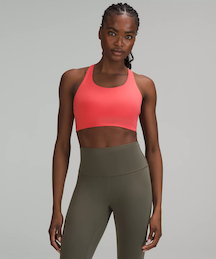 Click Here To Buy Sports Bra From Lululemon
Click Here To Buy Sports Bra From Amazon
The sports bra you need will depend on your bust size and the level of impact you are doing in your workout. As someone who enjoys high-impact exercises such as running, jumping, and dancing, I recommend getting a bra designed to give you lots of support.
I personally don't think you can go wrong buying anything from Lululemon because I think their products are the highest quality and longest lasting. The Energy High Support Bra is one bra that will help you feel comfortable and supported during your workout.
Another, less expensive sports bra is the Nike Women's Victory Compression which is available on Amazon.
If you are doing lower-impact activities, such as yoga, you can opt for a lower-support bra such as the Lululemon Free to Be Bra.
4. YOGA BLOCKS
Stretching is a vital part of living a fit lifestyle as it is known to prevent injuries. I love to stretch with the assistance of yoga blocks to help me modify flexibility drills that are too difficult for me now.
5. RESISTANCE BANDS
Resistance bands are a great way to get started with strength training if you have never touched a weight in your life. They are also a great asset to any home gym set-up you may have. You can't go wrong with purchasing these best-selling resistance bands on Amazon.
I use my resistance bands regularly for strengthening the legs and booty. There a lots of Youtube videos to do follow-along workouts with resistance bands such as this one, and this one.
6. YOGA MAT
Owning a yoga mat is sure to get a lot of use as you build the habit of regular exercise. This best-selling yoga mat from Amazon is only $20 and worth the investment. I use my yoga mat for home workouts, stretching, and foam rolling on days when my muscles are really sore. This mat comes in other colors and it comes with a strap so you can easily transport it to the gym or to yoga classes.
7. FOAM ROLLER
A foam roller is one of the many workout essentials for beginners as they help relieve sore muscles and aches and pains from a hard day of exercise. I love this foam roller from Amazon because it has trigger points that really help knead deeply into the fascia.
8. GLOVES
When hitting the gym, gloves can help add an extra layer to your hands in order to prevent painful blisters. These #1 Best Selling Workout Gloves from Amazon provide full hand protection, wrist support, and slip resistance.
I really like to wear gloves while doing pull-ups as well because those can be tough on my hands. If you choose not to wear gloves, it is ok too as over time your hands will build callouses.
9. HEART RATE MONITOR
Click Here To Buy Amazon Halo Fitness Tracker
Click Here To Buy Apple Watch Series 8
A heart rate monitor or fitness tracker is useful to log your workouts and observe your heart rate. If your fitness goals revolve around improving your cardiovascular health, monitoring your heart rate is important. Additionally, your heart rate is a key indicator of how intense your workout is.
I love my Apple Watch as it counts steps, monitors my heart rate, and I am able to log all of my workouts. It even has a function to take an EKG to check your heart rhythm and measure your oxygenation levels. It is very user-friendly and easy to use.
A less expensive option is the Amazon Halo that costs $79.99. It is able to perform many of the same functions as the Apple Watch including monitoring heart rate and keep track of your steps.
10. SNEAKERS
Having a good, high-quality shoe is vital for working out as you need a shoe that is going to be comfortable and ergonomically healthy for the foot. The Brook's Ghosts are my personal all-time favorite running shoes. If you don't know which shoes are best for you, I highly recommend going to a running specialty store or a sporting goods store to try some on.
11. GYM BAG
Click Here To Buy From Lululemon
A gym bag is one of the many workout essentials for beginners. This will let you consolidate everything you need and pack up to head to the gym in the mornings or right after work or school.
The Lululemon tote bag is large enough to hold a water bottle and changes of clothes.
For a more economical option, you may like a tote bag from Amazon that also is the #1 best selling gym bag on the platform.
THIS ARTICLE WAS ALL ABOUT THE MOST-USEFUL WORKOUT ESSENTIALS FOR BEGINNERS.
I hope you found this list helpful as you research what you need in your fitness journey.