The following content may contain affiliate links. When you make a purchase using these links, I receive a commission at no extra cost to you. Thank you for supporting this website.
Want to know the best hobbies in Dallas to stay active?
There are many young professionals moving to Dallas for work as this city is home to millions of people and job opportunities. The sky is the limit in the Big D.
You may be new to town or a native to Dallas-Fort Worth, and you landed on this article because you are in search of a new hobby that helps you stay physically active.
If that is you, that is great! It is already a lot of effort to work full-time, pay bills, get your chores done, AND cook at home (at least occasionally.) For many young, single professionals, carving out more time and energy to pursue a hobby may seem like just one more thing they have to do. However, one could argue that hobbies are very important to our mental health and sense of well-being.
The city of Dallas is home to more than 1.34 million people, making it the 9th most populous city in the US. As you would expect, there is plenty of stuff to do in Dallas!
In this article, we will discuss twenty different hobbies you can do to stay active, healthy, fit, and happy in Dallas, Texas, as well as why you should pursue a hobby.
This article is all about the best hobbies in Dallas.
WHY HOBBIES ARE IMPORTANT:
Hobbies are something fun, interesting, and challenging to do in our leisure time. They provide an avenue to pursue our interests, which can lead us to finding our passion in life, developing some new skills, and cultivating a healthy body and mind. Furthermore, they give us a sense of purpose outside of our 9-5 jobs as young professionals.
The following are a few reasons why physical hobbies are great for us:
Physical benefits:
Choosing a physical hobby has clear physiological benefits. Moving your body by being physically active helps to burn calories, exercise muscles, and improve cardiovascular health.
Destress:
It is well known and highly studied that physical activity reduces stress. Putting your mind and body to work helps to ease anxiety, depression, and can help with your overall focus and well-being.
Build connections:
Getting involved in an activity is a great way to meet other like-minded individuals and form lifelong connections.
HOW TO CHOOSE A HOBBY:
If you have never had a hobby, it can be daunting to choose one. It is okay to try different things and see what you like best. Some things to consider regarding how to devote your time and energy to a hobby include:
Are you interested in developing a particular skill? Pursue something that interests you. For example, have you always wanted to learn how to do a flip? Try out gymnastics.
Are you competitive? Do you enjoy competition? If you are a competitive person, join something with competition. This can be a sport where you play against an opponent, or something where you can compete in tournaments such as physique competitions.
Do you prefer to do things alone or with others? Maybe you are someone who enjoys teamwork, in which case you may like a team-sport activity such as ultimate frisbee, soccer, or basketball. If this is not you, you may enjoy something more individually driven such as dance, rock climbing, or martial arts (just to name a few.)
How much money can you invest in your new hobby? We all have bills to pay, so your budget may influence which hobby you choose. Sometimes you will need to pay a membership or class fees for some particular hobbies, while other activities such as bike-riding may just require a one-time purchase.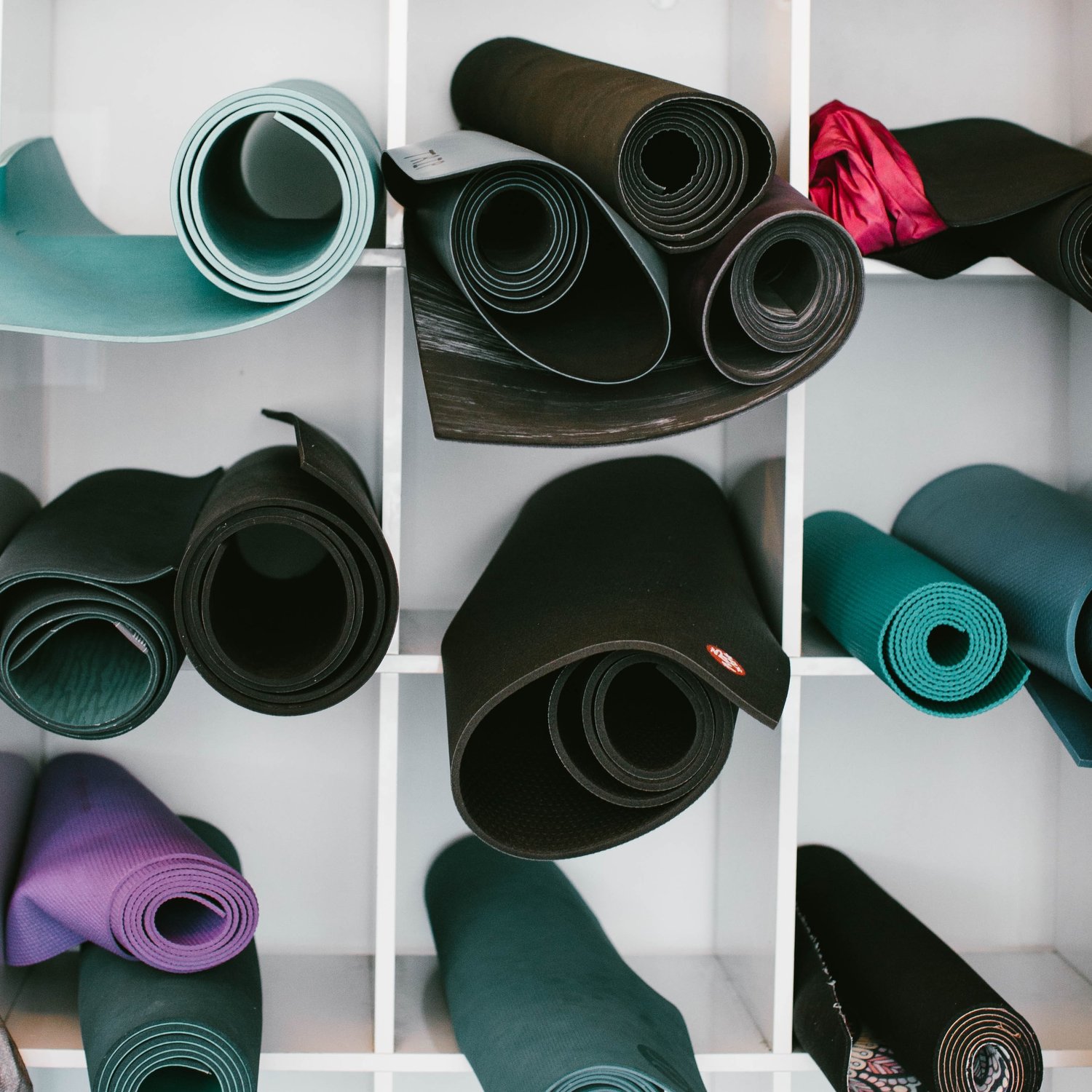 THE TOP 20 HOBBIES IN DALLAS TO STAY PHYSICALLY ACTIVE:
1. Dance
Dance is a wonderful form of exercise. It helps strengthen your body and cultivate your artistic mind. There are several types of dance you may try such as ballet, tap, hip hop, and contemporary. Dance is beneficial for your coordination, balance, stability, cardiovascular health, and flexibility.
I recommend taking classes at a dance studio that offers classes for adults specifically. Art of VIII and Contemporary Ballet Dallas are two of my favorite dance studios in DFW. For the complete beginner dancer, these studios offer classes to teach you the fundamentals of the art of dance. Read about why adults should take dance classes HERE.
2. Indoor Rock Climbing
If you are a Dallasite, you may ask yourself, "How can I rock climb in this city?" Well you will be happy to know that indoor climbing offers the same benefits as outdoor climbing to your strength, endurance, and balance. Not to mention, indoor climbing lets you climb in the air conditioning without the hassle of driving long distances or being around insects.
There are two rock climbing gyms in Dallas that I highly recommend. Oso is one gym with lots of bouldering and it offers a great community of people of all ages who enjoy climbing. Another notable rock climbing gym is called Movement.
3. Bike Riding
One great way to enjoy the outdoors is to ride a bike. Dallas-Fort Worth has a lot of places to enjoy a spin on the bike including the Katy Trail and the Santa Fe Trail, just to name a couple.
The Santa Fe Trail in East Dallas is an enjoyable ride that connects Deep Ellum to White Rock Lake. To start this journey, find the trail just north of Gaston Avenue and Garland Road to ride it down to Deep Ellum.
The Katy Trail is a 3.5 mile path that makes for another leisurely bike ride. This historic trail was built on a former railroad and today boasts walkers, joggers, and cyclists almost every day.
4. Aerial Silks
Aerial silks is a form of acrobatics in which an artist performs aerial tricks while hanging from fabric or ropes. Silks are great for improving flexibility and strengthening your core, arms, legs and grip.
In Dallas, there are many great places to train in the aerial arts. I recommend checking out Dallas Circus Center, Lone Star Circus, and Moxie Mischief Aerial Arts.
5. Skating
Roller skating has taken on new life amid the pandemic. Impala Roller Skates marketing manager, Gwen Moen, has expressed there was an uptick in sales recently. All this is for good reason, as skating is another form of physical exercise which means it is good for the mind and body.
You are bound to find some roller skaters on the Katy Trail if you want a leisurely outdoor skate. If you are interested in a roller rink, check out the skate rink in Grand Prairie, Forum Roller World.
If you are interested in a skate park, check out Lewisville Skatepark just about a half hour from downtown Dallas. This skatepark consistently ranks as one of the best skate parks in the metroplex.
6. Weight Lifting
Weight training has fantastic physical benefits. It is a way to change up their fitness regime for some, and a passion for others. This hobby likely requires a gym membership for you. Otherwise, many apartment buildings have gyms for their tenants to use for free or you can buy some equipment online.
This may lead you to competing in weightlifting competitions or physique competitions.
7. Martial Arts
Whether you are a seasoned MMA fighter, or you are interested in taking your first self-defense class, martial arts is a great hobby for Dallasites to try. Martial arts improves confidence, health, and teaches one self-defense.
There are many different forms of martial arts and gyms in Dallas that offer classes. Krav Maga DFW in the Design District offers classes for Krav Maga, Jiu Jitsu, Muay Thai, and more.
I recommend another gym located in Las Colinas less than a half hour from Dallas, called George's MMA & Boxing Gym. They offer lots of classes for adults.
8. Kayaking or SUP
White Rock Lake and Trinity River are a couple of places in Dallas to rent a kayak or take out your SUP. As we move into the fall, the weather is finally cooling off and making the outdoors very attractive.
White Rock Lake is a motor free lake, so one can get a peaceful paddling experience there. Check out White Rock Paddle Co. for rentals.
Trinity River connects downtown Dallas to the natural beauty of the Trinity Forest. Check out Trinity River Kayak Co. for rentals.
9. Adult Gymnastics
In my opinion, you are never too old to safely do gymnastics. With supervision, training, and knowing your limits, young professionals can still enjoy the sport of gymnastics.
My favorite place for adult gymnastics training is at the JCC of Dallas. For the 2022 season, they offer gym time on Monday and Wednesday evenings. You must sign up for the class before 2:30 PM on the day of class.
They offer adult gymnastics classes at Achievers Gymnastics in Denton, TX, and at Sokol Gymnastics in Dallas, TX. You may need to call to register.
10. Parkour
Have you wanted to go hardcore parkour? Dallas Tempest Academy offers classes for adults in free running. Technically outside Dallas, the gym is located Southlake is part of the greater DFW metroplex and is not a far drive. Free running is an art form to show off tricks and acrobatic skills.
11. Running
Running is a great form of cardio that can be done solo or with a group of people. If you want to make new friends, check out the Jog Blog Running Group that has weekly meetups on the Katy Trail.
You may want to check out some other running trails such as the Arbor Hills Nature Preserve, Oak Point, White Rock Lake, and others.
12. Trapeze
You may be interested in learning to fly through the air like a bird, and do amazing tricks. Dallas Circus Center has amazing classes for both static and flying trapeze.
13. Handstands
Another form of circus arts, hand balancing is a great way to improve muscle endurance and strength.
My favorite places for handstand classes in Dallas are at Lone Star Circus and Dallas Circus Center.
14. Hiking
Dallas is not known for hiking, but that does not mean you can't find a hobby from it!
In DFW, there are a few popular hiking areas and trails from which to choose. Some of the best ones include Cedar Ridge Preserve and Oak Cliff Nature Preserve.
You may want to check out the local REI for classes on hiking as well. This is a great way to meet other people who like to hike.
For more tips on hiking, read all about the essentials you need as a beginner hiker here.
15. Disc Golf
Dallas is a great city for disc golf as it is home to 6 leagues and 1 store that sells disc golf gear. The city has 8 disc golf courses, 4 of which have 18 or more holes. Dallas is also home to 6 leagues and 1 store that sells disc golf gear. Some popular courses are Oak Cliff Founders Park Disc Golf Course, Weischel Park Disc Golf Course, and BB Owen Park.
16. Swimming
Texas is a hot place, so swimming is a perfect hobby to stay in shape and cool off from the weather. If you are interested in taking lessons, check out Dallas Swim which offers classes for adults.
17. Fitness
You may like to find a fitness class near you around which to start building connections. You may want to try Orange Theory, Mayweather Boxing + Fitness, Session Pilates, or the Oso Fitness+ membership where you can attend fitness classes and meet a lot of other people.
18. Tennis
Dallas is home to many great tennis courts. Tennis is a great sport to meet new people, break a sweat, and engage in some friendly competition. Some notable tennis clubs in Dallas include the Fretz Tennis Center, and the T Bar M Racquet Club.
19. Golf
Golf can be expensive, but it is a good pass time to be out in nature, improve a skill, and have fun with friends. The city of Dallas boasts many wonderful places to golf.
For a great view of the skyline, check out Stevens Park. Other great courses include Tenison Glen Golf Course, and Luna Vista Golf Course. For all your Dallas golfing needs, stay up to date on the Golf in Dallas website.
20. Pickleball
Recently, it feels like pickleball is taking over! It is a fun, social, and friendly sport where you use a racket to hit a ball over a net. It is similar to tennis, however the court is smaller and you use a badminton-sized net. Some good courts for pickleball in Dallas include the Jewish Community Center in North Dallas, or Chicken N Pickle in Grand Prairie, but there are so many others. 
The bottom line about hobbies in Dallas:
It is so good to have a hobby to stimulate your mind and body to keep you healthy. Not only do all of these hobbies benefit your physical health, you can also develop your mind and social circle. Start with one or two of these hobbies, and see where it can take you. You never know what kind of doors will open when you put yourself out there and pursue your interests.