The following content may contain affiliate links. When you make a purchase using these links, I receive a commission at no extra cost to you. Thank you for supporting this website.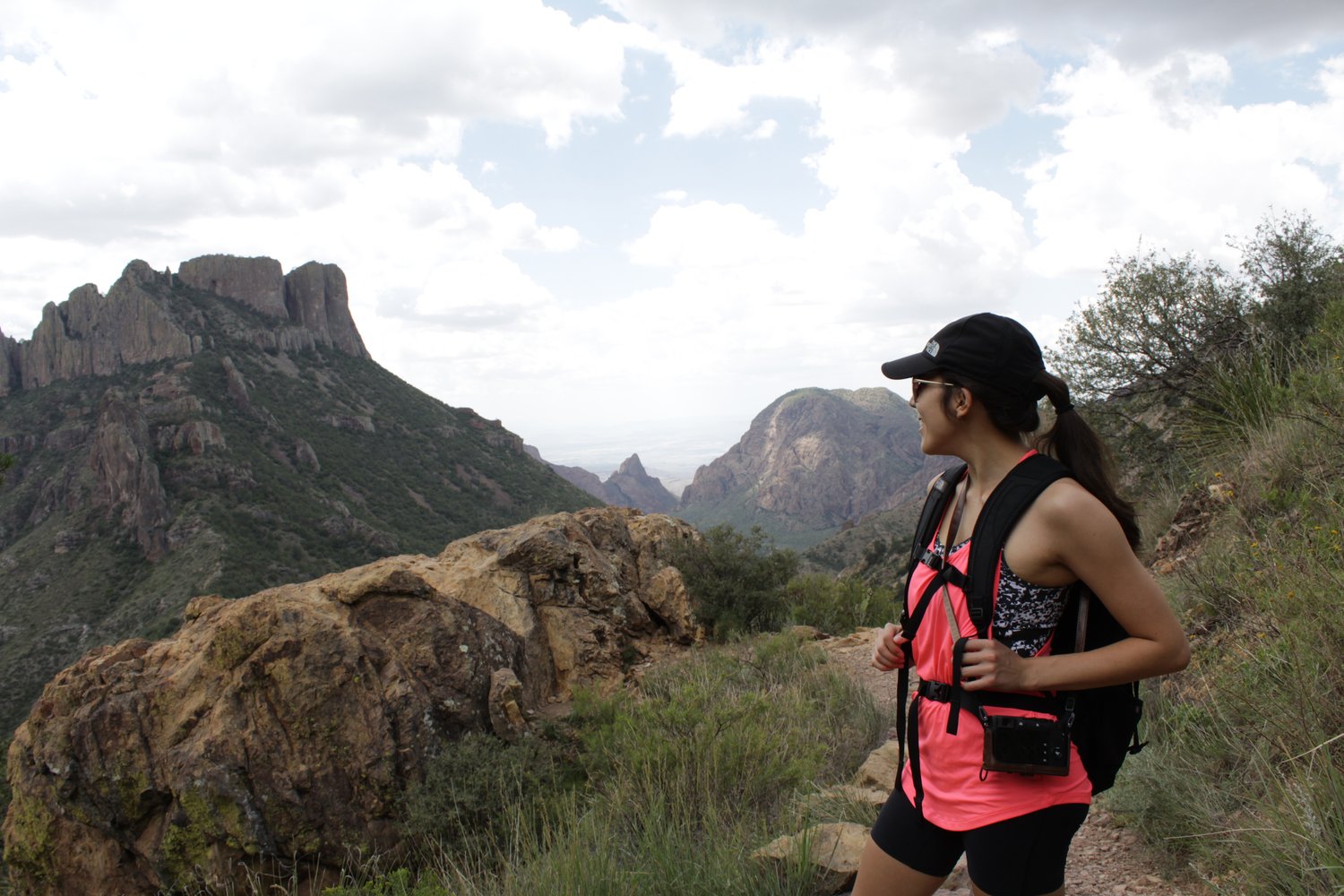 The Lost Mine Trail in Big Bend National Park is one of most popular hiking trails in Texas. This trail offers amazing views of the Chisos Mountains from bottom to top, immersing hikers in the natural beauty of Southwest Texas for the entirety of the journey.
Are you ready for your next adventure in one the most underrated national parks? Here is everything you need to know about the Lost Mine Trail:
This article is all about the Lost Mine Trail in Big Bend National Park.
QUICK FACTS
Elevation: 1,131 feet
Distance: 2.4 miles (4.8 miles round-trip)
Pets Allowed: No
Reservations: No
Season: Year Round (Don't forget – Summers in Texas get HOT)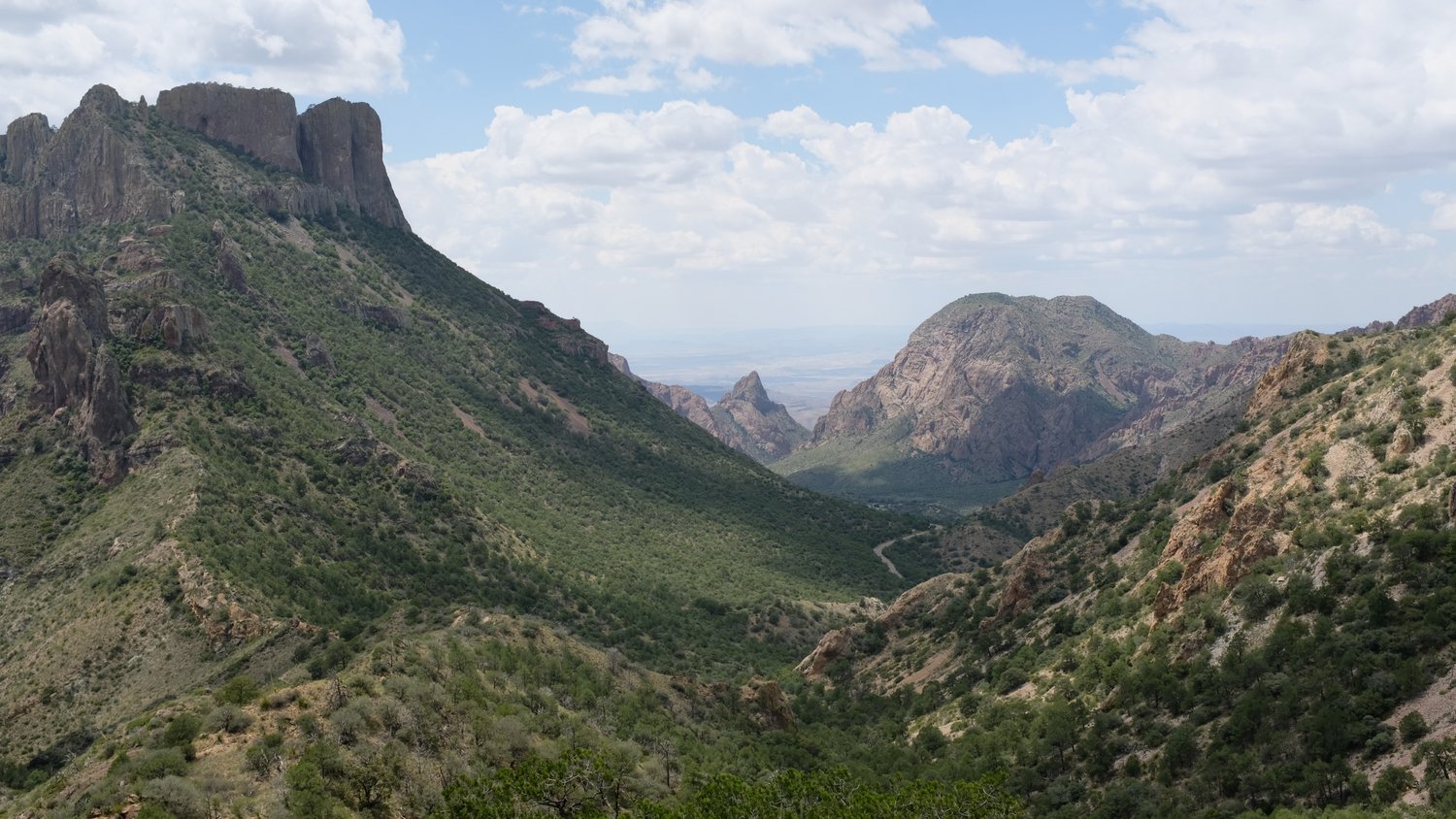 BEST TIME TO GO
When should you do the Lost Mine Trail? As far as weather goes, Spring and Fall are the best seasons in Texas for hiking. In March or October, average day temperatures usually don't exceed 81 degrees. Extreme heat is common in the summer time. It is Southwest Texas, so May through September temps reach above 100 degrees and stay hot even after sunset.
What time of day should you start your hike? It is recommended to start as early in the morning as possible when temperatures are at their coolest. Hikers should stay OFF the trail in the afternoon, especially during the summer. Remember to have plenty of water with you at all times to safely enjoy the trail. As you increase in elevation, the temperatures will continue to drop.
Looking to avoid crowds? Although the park spans 1,252 square miles and receives a lot fewer guests than other national parks, (in fact, it received around 581,000 guests in 2021, unlike the 14 million that visited the Great Smoky Mountains National Park) you may still want to find some solitude on your trip. In that case, avoid visiting during federal holidays, Thanksgiving, Christmas, and Spring Break as these are the busiest times for campsites. If these are your only available dates, don't worry! The hiking trails usually are not jam-packed with people.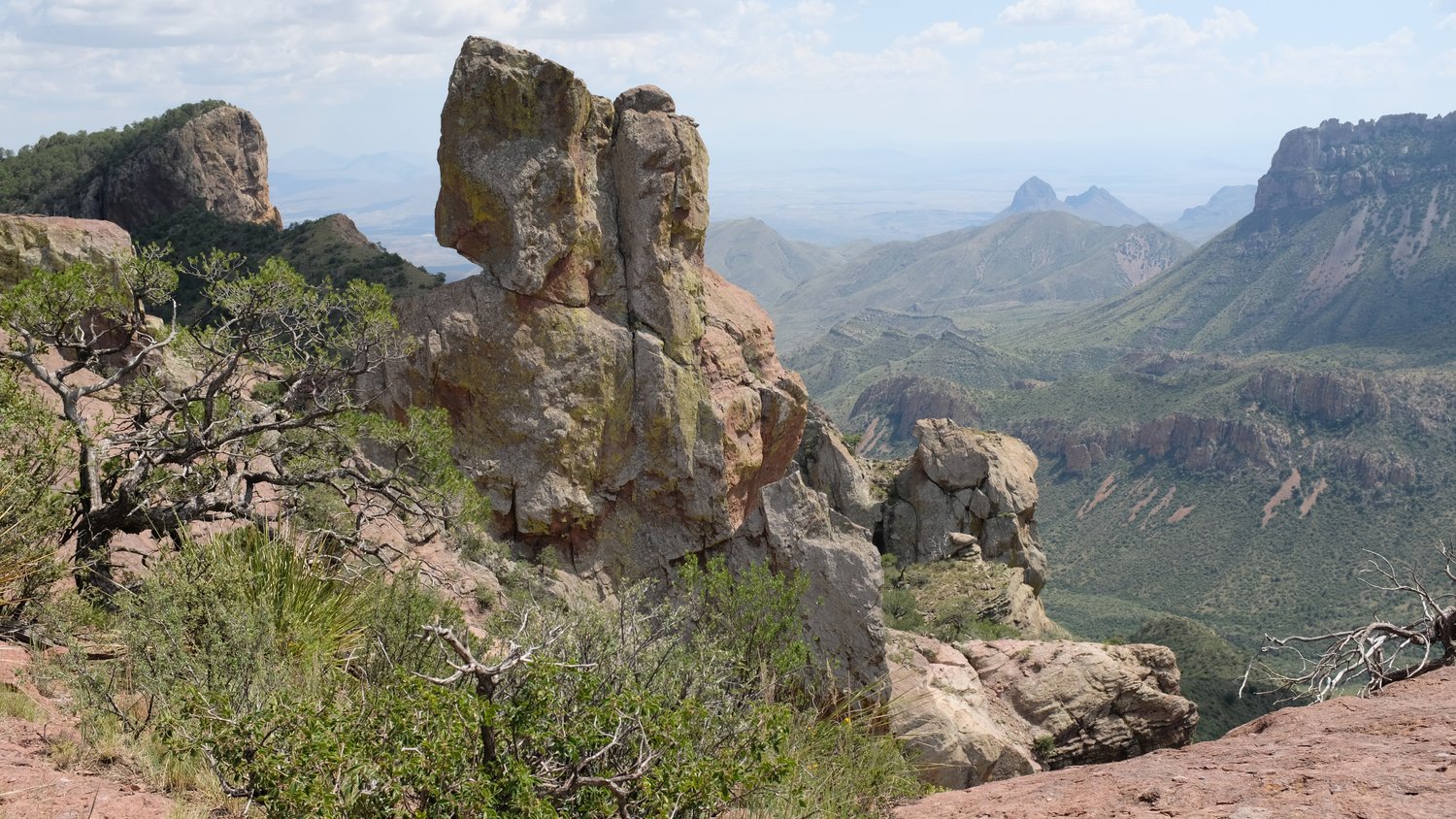 PACKING LIST
1. Ergonomic Hiking Back Pack
You will be out on the trail for several hours, so having a comfortable-fitting back pack is vital. I recommend checking out a local REI or other outdoors store with professionals who can help you choose a pack that properly fits your height, back, and shoulders. Preferably, your back pack will include a pouch to hold water.During my hike on the trail, I used my old college back pack without thinking and I did not consider how, after many hours, the straps would lead to very uncomfortable back and neck pain. Since then, I now use a women's daypack that is better suited for my body frame, giving my back so much relief. It even has a mesh back panel for ventilation and it holds a three liter water reservoir. I hope you do not make the same mistake I did, and that you will use an ergonomic back pack when you hike. It is worth the investment.
2. Water and Plenty of It
Texas is hot – very hot, and Big Bend is a desert park. Never assume you will find water on the trail. The National Park Service recommends to bring one gallon of water per day per person during the summer months.
I recommend using a water bladder such as the Osprey Hydraulics Water Reservoir. It can hold three liters of water, which is just under the one gallon recommendation. This can fit into most hiking packs with a water pouch and it has a drinking hose for hydrating on the go. In addition to the water reservoir, bring a water bottle with at least a 23-ounce capacity to ensure you have enough drinking water. If possible, keep more water in the car for you once you return from the hike. Dehydration is a real possibility, especially in the summer. When my boyfriend and I did this hike, we underestimated the September heat, as we each brought one bottle of water with us. I think we are lucky that we made it to the summit and back and lived to tell the tale. We were very thirsty and worn out afterwards. We drove to the nearest restaurant at the Chisos Mountain Lodge as soon as we could to replenish our calories and re-hydrate. Looking back, I wish I brought the water reservoir with me to make holding water so much easier.
3. Snacks
How much food should you take hiking on the Lost Mine Trail?
According to REI, a reasonable goal is about one to two pounds of food. When deciding on how much is too little or too much to carry, err on the side of bringing a little more. You will burn some serious calories on this hike as you gain over 1,000 feet in elevation and cover around five miles on foot. Remember it is bear country. Store all food and odorous items such garbage in sealed bags or in airtight containers.
4. Bell or Portable Speaker
To avoid bears, it is best to make noise while hiking in order to make yourself known. Bears do not like to be surprised by humans. "Advertise" your presence by wearing bells, singing, clapping, etc. If you prefer to listen to music, you could bring a portable speaker. Just be respectful of any hikers around you.
5. Hat, Sunglasses, Sunscreen
Dress appropriately for the desert climate. The sun is very strong and hot in this region. Be prepared for the weather and check the forecast in advance. Offset the sun and heat in order to enjoy this adventure to its fullest.
6. First Aid Kit
Just in case you need medical attention, it is wise to carry first aid supplies with you. In the back country, it is very difficult to get first responders on scene quickly. It is better to have a basic medical bag and not need it than to need it and not have it. Click here to shop for a hiking first aid kit.
7. Camera
Don't forget to document your experience! This hike is breathtakingly beautiful. You will want to remember the scenery and the memories made with your hiking buddies.
TIPS
–Know your limits
Take breaks as needed. If you're short on time, energy, or water, consider hiking just one mile to see great views of Casa Grande, Juniper Canyon, and the greater Chisos basin.
–Hike safely
This is mountain lion and bear country. Walk in groups. Do not allow children to run or get ahead.
–Wear sturdy shoes
Hiking boots are recommended. This trail's terrain ranges from flat to rocky.
–Leave no trace
Pack it in, pack it out. Carry all trash with you from your hike. Do everything you can to minimize human impact on the landscape.
Just a short drive from the trailhead, this will hit the spot after working up an appetite for 5 miles.
This article was all about the Lost Mine Trail in Big Bend National Park.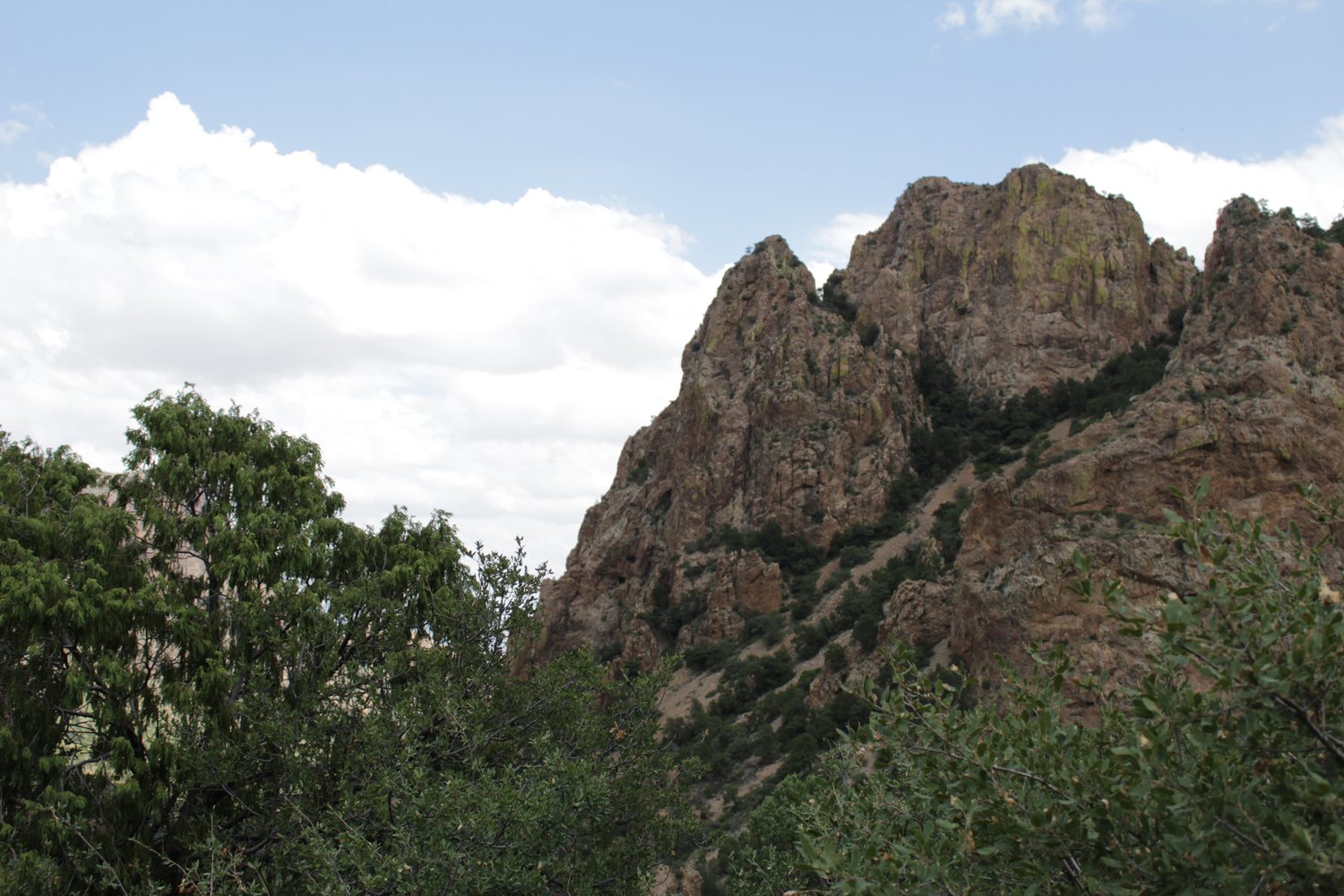 The Lost Mine Trail is on of the best hikes I have ever done, and I hope you will enjoy it too. Endeavor on the hike and learn why so many people say it is their favorite in Big Bend National Park. Happy Trails!